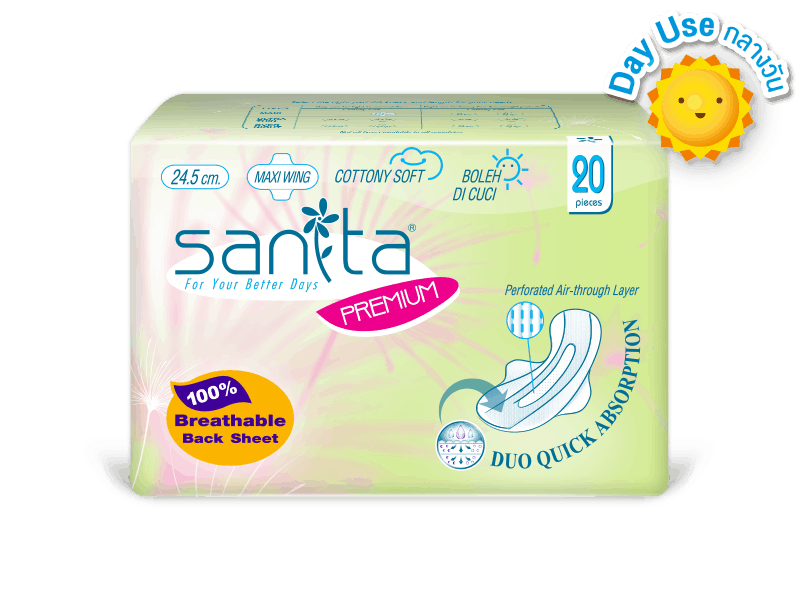 Cottony Soft
ผิวสัมผัสนุ่ม
Day Use / Normal Flow
กลางวัน / มาปกติ
Double Gel Layers
all over the pad to provide ultra absorption and keep your skin dry and comfortable and effectively prevents leakage.
Leak Guard
ensures all round protection against leakage. Firmly embossed to prevent bunching.
Perforated Air-through Layer
Fast Absorption, Soft and Gentle feeling, Air Circulation.
One Touch
Release paper for convenience.
Wings
ensure pad stays firmly in place even during active movements.
วิธีใช้
ลอกแถบกระดาษออก แล้วทาบด้านแถบกาวติดกับกางเกงชั้นใน
เพื่อสุขอนามัย ควรเปลี่ยนผ้าอนามัยทุก 3-4 ชั่วโมง
ข้อควรระวัง
  โปรดอย่าทิ้งลงในสุขภัณฑ์