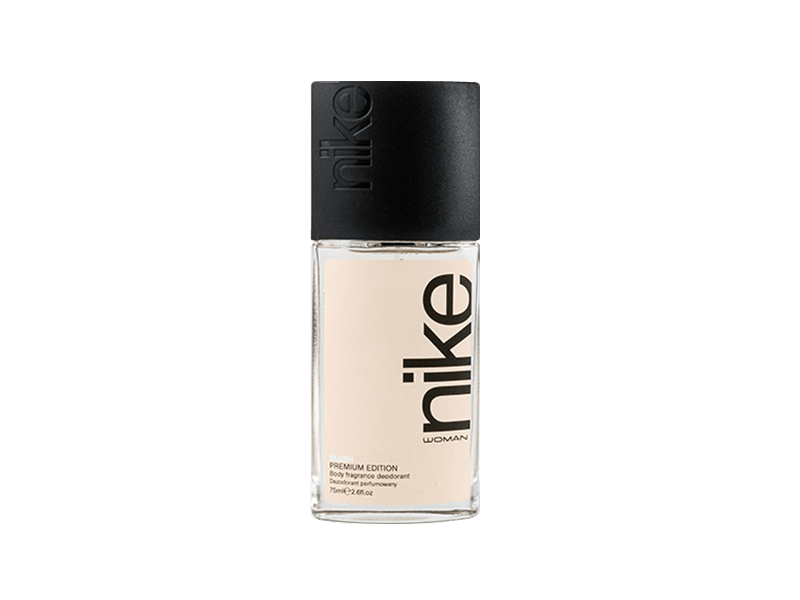 Made in Spain
ผลิตจากประเทศสเปน
Nike Colors Premium Edition Body Fragrance Blush Woman
น้ำหอมระงับกลิ่นกาย ไนกี้ คัลเลอร์ พรีเมี่ยม บลัช (สีนู้ด) สำหรับผู้หญิง
ผลิตจากประเทศสเปน หอมติดทนนานกว่า 10 ชั่วโมง
You are a determined and confident woman. Become more sensual and elegant with the new Colors Premium Edition perfumes, floral and fruity. Feel special and ready for a memorable night full of sensations.
Light up your night with Nike Blush. Sensuality and finesse are attributes inherent to this fragrance in which the distinctive presence of floral and fruity notes are mixed gracefully creating an unforgettable scent.
Olfactory trend: floral fruity
Top notes: Lemon and Red Apple
Middle notes: Lily of the Valley, Jazmine and White Notes
Base notes: Iris, Cedre and Musk
วิธีใช้
ฉีดพ่นใต้วงแขน โดยให้ห่างจากใต้วงแขน 15 ซม.
ข้อควรระวัง
เก็บให้ห่างจากมือเด็ก