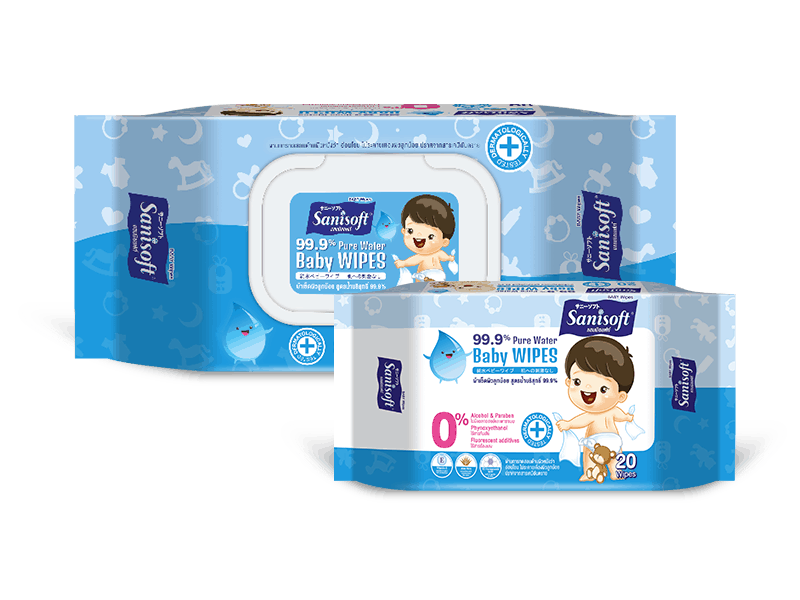 Dermatologically Tested
อ่อนโยน ไม่ระคายเคืองผิวลูกน้อย
ปราศจากสารเคมีอันตราย
Vitamin E
assists in skin cell protection
Aloe Vera
smoothes and moisturises the skin.
3D Honeycomb layer
soft & gentle to skin
Directions
  Open frontresealable sticker or lid.
  Reseal or keep lid closed when not in use toprevent drying.
Caution
  Keep out of reachof children.
  Keep product away fromdirect sunlight and heat.
  If irritation, inflammation, rash or other skin problems occurs, stop using.
  Do not dispose wipesinto toilet system.